Shopping Basket
Your Basket is Empty
There was an error with PayPal
Click here to try again
Thank you for your business!
You should receive an order confirmation from Paypal shortly.
Exit Shopping Basket
Tara's Toyland Home Daycare
Where Learning is Fun and Friendships Flourish
During our Nursery Rhyme unit we did the rhyme Jack be Nimble.  First we jumped over candle sticks changing the rhyme to match the name of the jumper.  Then we changed it from candle stick (which rhymes with quick) to different objects and came up with rhymes for those new things.  For instnace "Miss Nora be nimble, Miss Nora be fair, Miss Nora jump over the daycare chair"  This was SUPER tricky so we had to figure out our rhymes first.  Rhyming is a prereading skill ...
Read Full Post »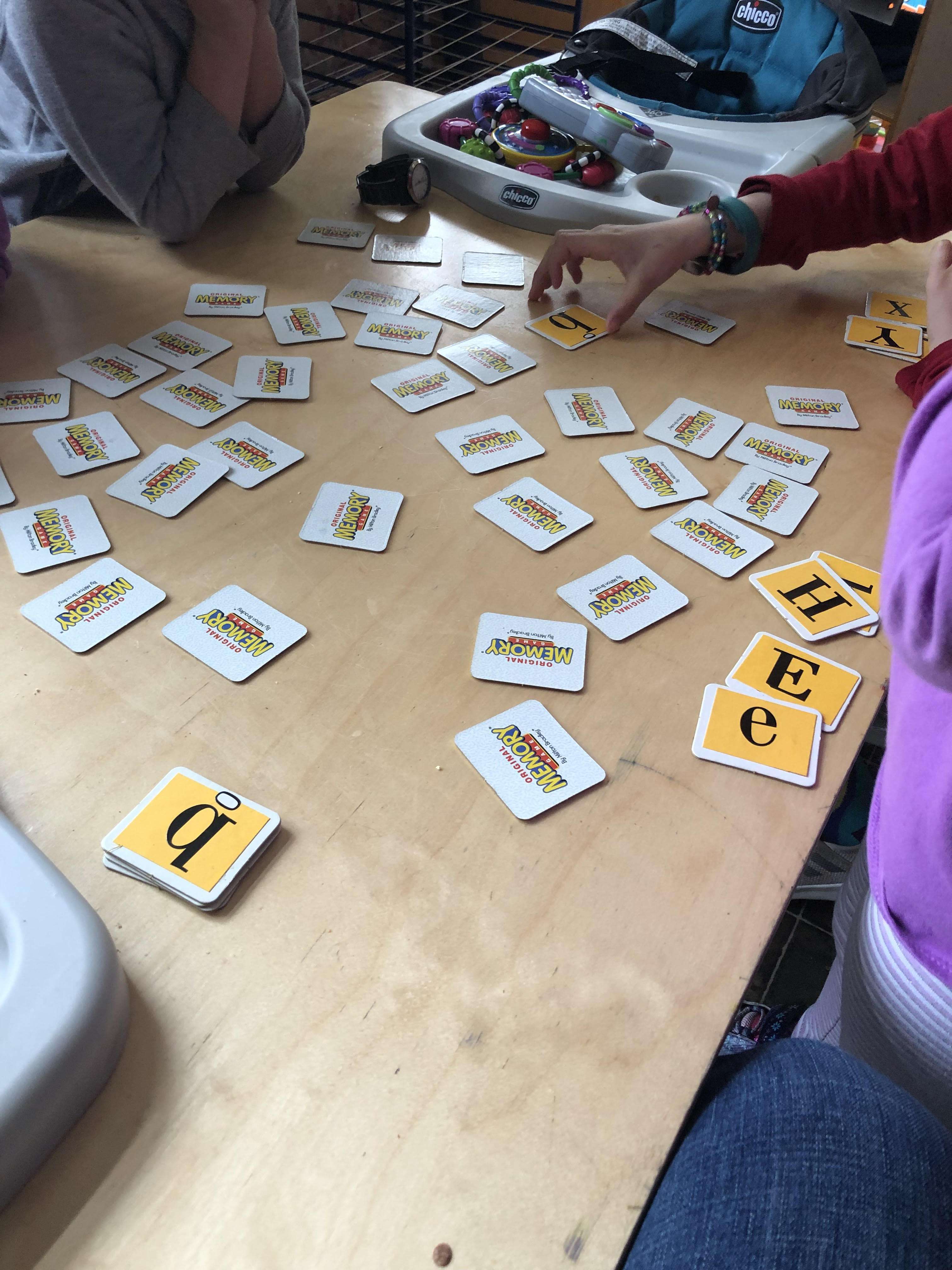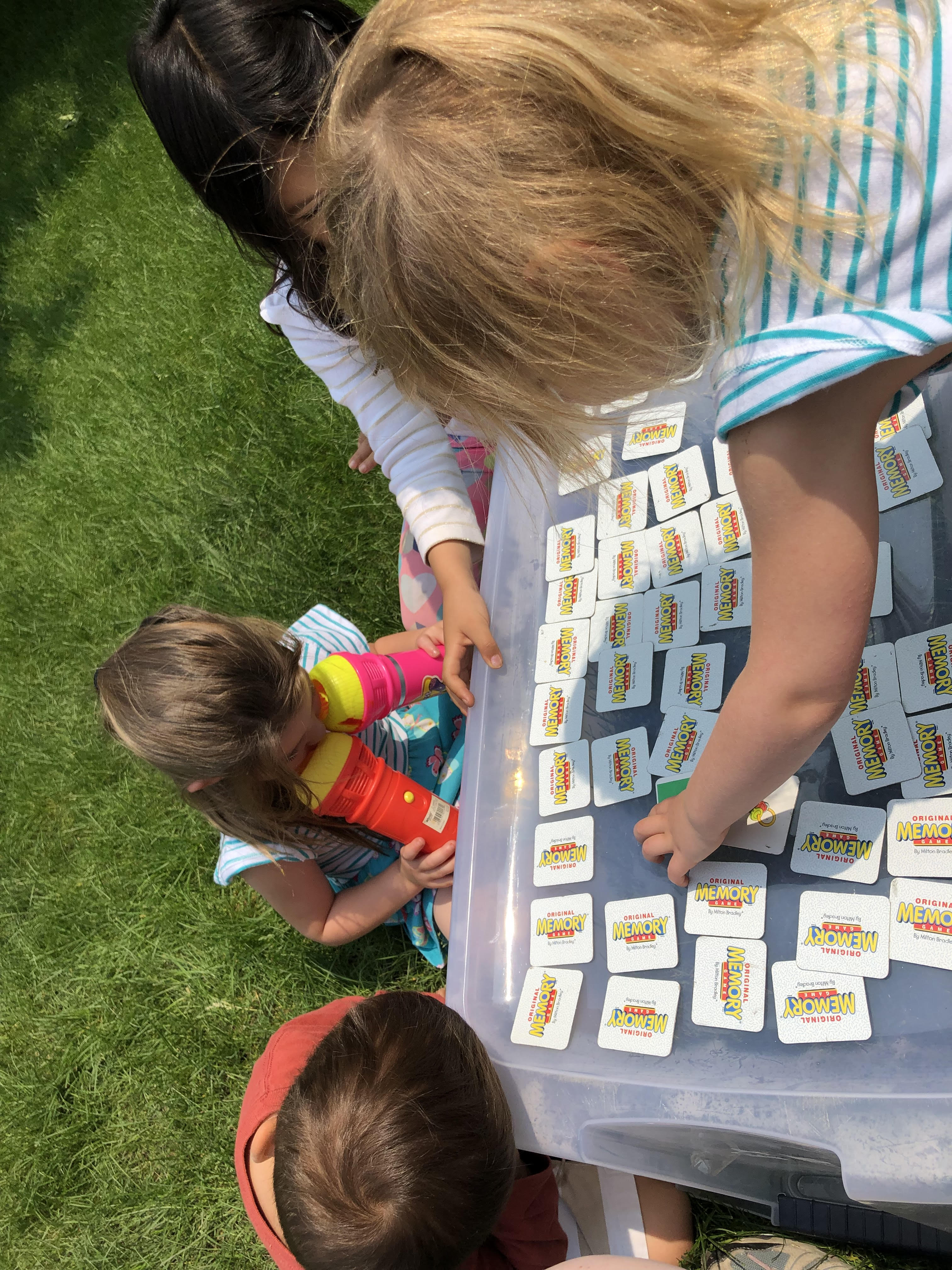 This past spring I had a set of 4 girls that were going off to kindergarten in the next school year.  They did their kindergarten screening test and one parent said that their daughter knew the letter sounds bu...
Read Full Post »
I love art.  I actually was an art teacher at a school for two years.  I have a minor in art and an art education endorsement.   I love to do art, I love to look at (most) art, I love how there are great stories behind famous art, I love to do artsy things.  
I also firmly believe that art can be used to teach almost every concept there is in early childhood education.  It can tie the curriculum together, it can make all the parts of a lesson become solidly form...
Read Full Post »
*We started today by watching a Kid's Songs video about the circus. While we watched we listed what we saw, heard and what we would have smelled, touched and tasted.
We also learned that unicycle means one wheeled because uni means one. We made our own unicyclists.
Then we popped popcorn and talked about why it popped (it has a tiny drop of water in it and the heat made the water expand then burst). We sand a fun popcorn song tha...
Read Full Post »
We just finished up our Rainforest theme.  I had been wanting to do this theme for a super long time but never had a time when it seemed right.  I had a really good time with it. I liked how I was able to combine  reptiles, bugs, plants, animals, and so much more all in one unit.  Those are usually my spring themes separately so it ws neat to combine them.  
Here are my daily updates I posted for the parents during the unit:
Today we learned t...
Read Full Post »
I love when the weather warms up enough that we can play outside for hours at a time.  I have a facebook page that is only for parents of enrolled kids and relatives/friends they want to let read the things I write.  This is a great tool for me to share tidbits of our day, tell the parents what we did that day in preschool and share pictures of our day.   I was looking back at some of those old postings and thought I would share a few that had to do with outside....
Read Full Post »
The kids opened up the water table to find a surprise! The seeds they had played with in the dirt/mud had sprouted. And they were HUGE. The third picture is the seed in a bag on the window which you can see is no where near that big. We discussed what may have made the seeds in the table grow so much more then the ones on the window. We decided that the window is colder and that maybe the lid being on had something to do with making a good environment and that the dirt probably had a lot...
Read Full Post »
We had started a Pirates theme when I came across this HUGE box. I dragged it home and went to work creating a pirate ship.  The kids loved steering the ship, sailing on the high seas and exploring for treasure.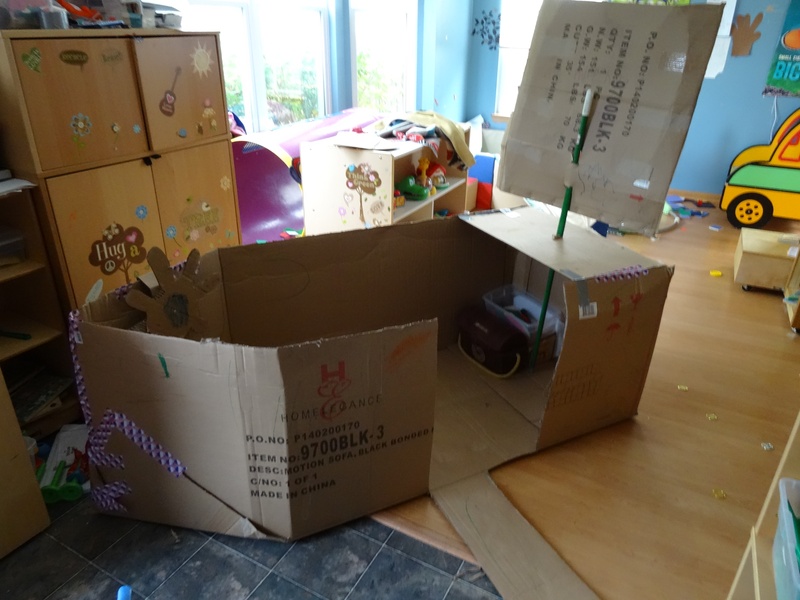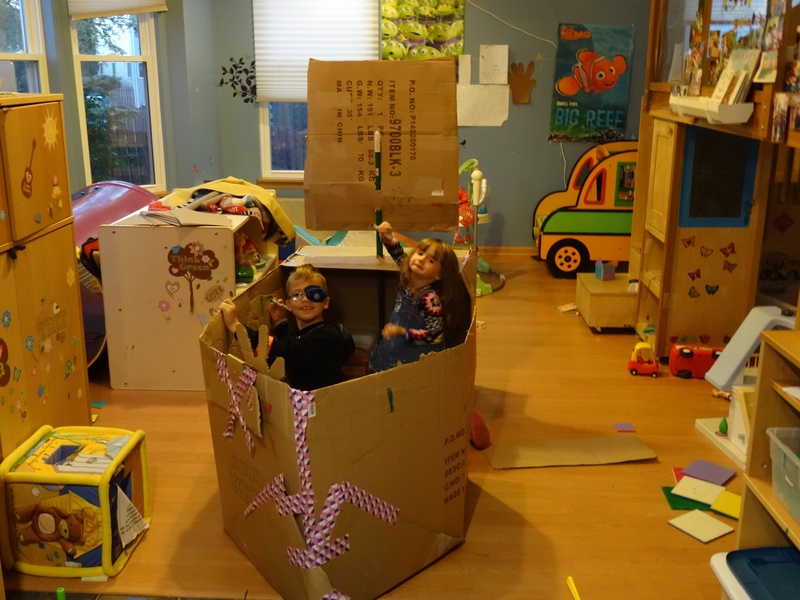 Read Full Post »
We had a super time learning about the things inside of our body like blood, muscles, bones, tendons and organs.  There were lots of science experiments during this unit.  
Here are two kids exploring blood, well, not real blood, but a model of blood.  The red water beads represent the red blood cells that carry oxygen to our body parts.  The white ping pong balls represent the white blood cells that attack germs.  The pieces of red craft foam are the platelets ...
Read Full Post »
We had so much fun learning about outer space.  Here are some pictures from our unit.
Very blurry picture of the solar system mobile we made.  We talked about the size relationships of the planets and the sun, it was hard to imagine so we found some youtube videos that showed how big the sun is compared to our planet.
Read Full Post »
I had so much fun getting ready for the Outer Space Theme!  I got the loft all spaceship looking by covering it in foil, putting up black garbage bags to make it more enclosed and dark and covering the things up there in foil too.  On the play kitchen I duct taped a light up ABC toy to be their control panels, put a circuit board inside the oven so they could "fix" the rocket and attached another circuit board to the outside.  I also hung LED light st...
Read Full Post »
/