Shopping Basket
Your Basket is Empty
There was an error with PayPal
Click here to try again
Thank you for your business!
You should receive an order confirmation from Paypal shortly.
Exit Shopping Basket
Tara's Toyland Home Daycare
Where Learning is Fun and Friendships Flourish
We had so much fun learning about outer space.  Here are some pictures from our unit.
Very blurry picture of the solar system mobile we made.  We talked about the size relationships of the planets and the sun, it was hard to imagine so we found some youtube videos that showed how big the sun is compared to our planet.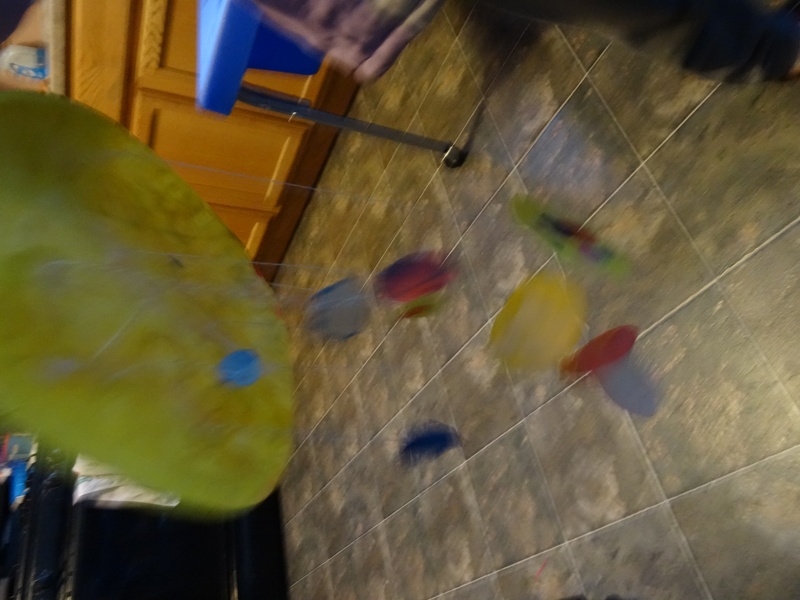 Sun painting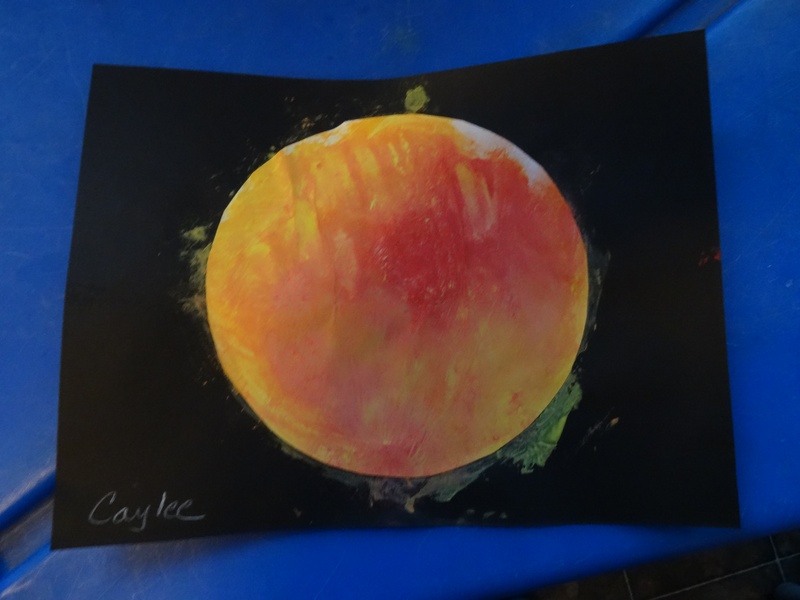 I found this idea on pinterest and LOVED it so much!!  The yellow ball is the sun, it lights up one side of the moon and the other side is dark.  The child puts their head  in the middle and turns to look at each moon and they can see the phase of the moon.  One issue I had during this unit was a book that I had bought from Scholastic that said the wrong information about why the moon has phases.  I can't believe that the book was allowed to be published with such wrong information.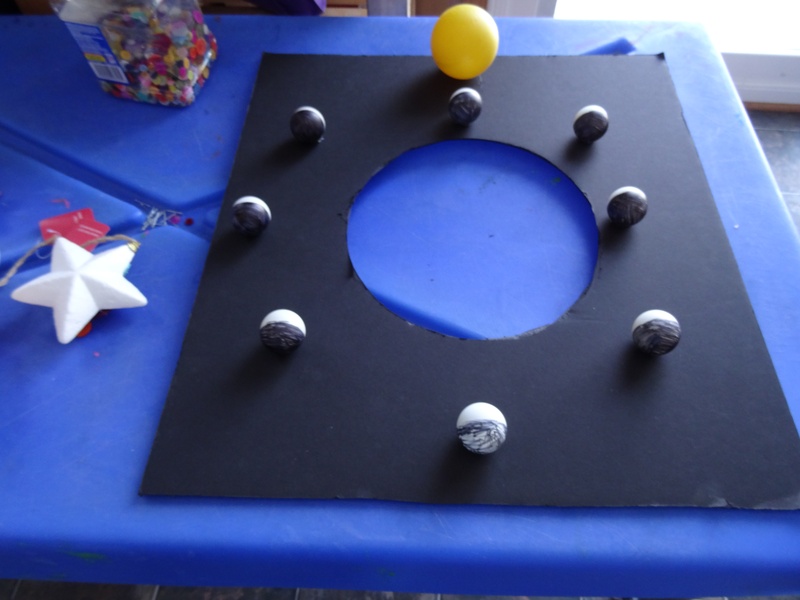 I have a set of Toy Story aliens and the kids found lots of ways to play with them.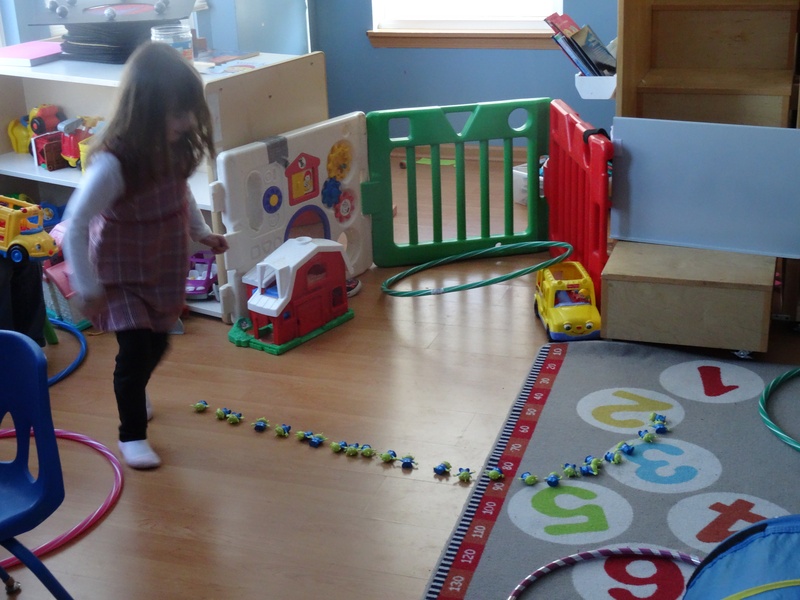 Playing toy story aliens version of kerplunk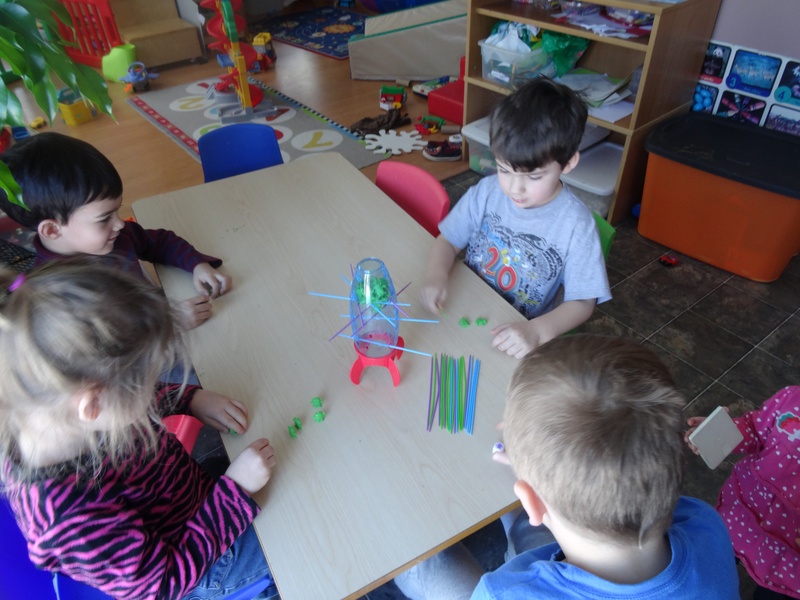 We made moon dough and then the kids used the astronaut play set to pretend they were on the moon, we talked about the moon rover, how many people have landed on the moon and watched videos of the moon landing from 1969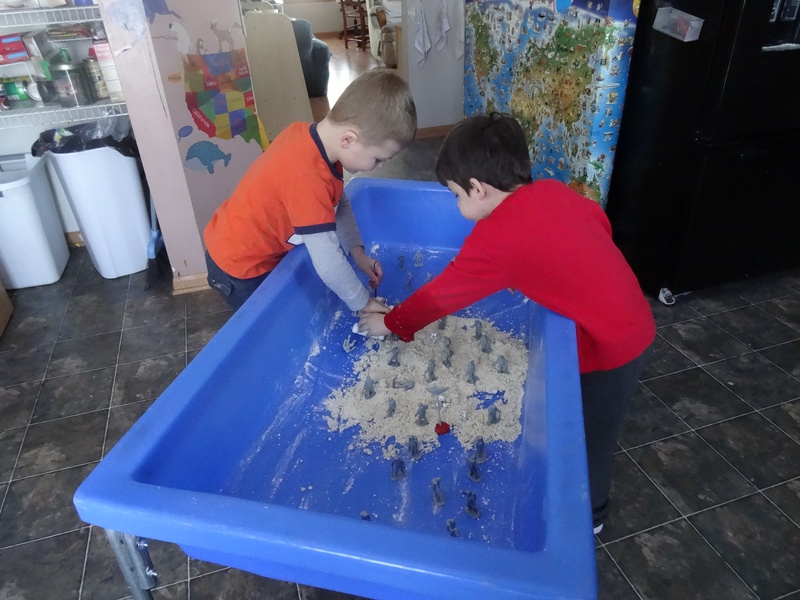 Our model to show how the moon goes around the earth, and the earth goes around the sun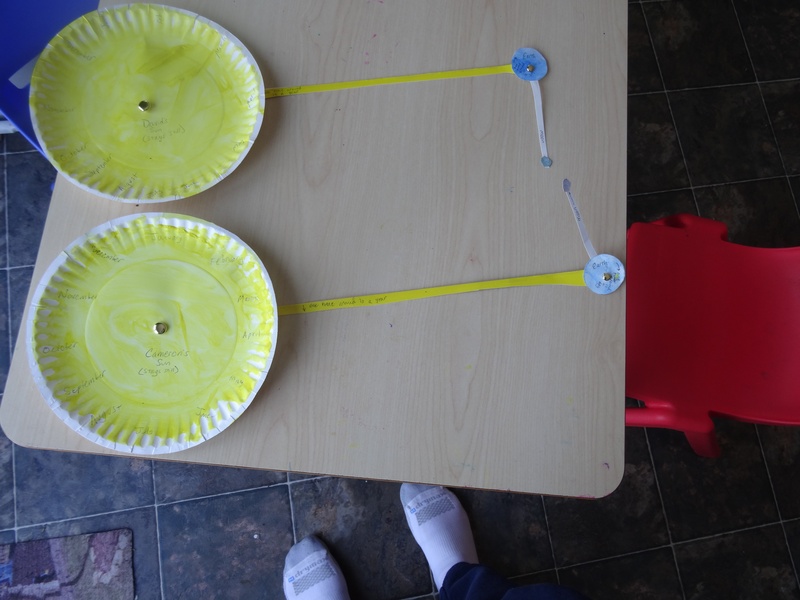 Categories: Preschool Ideas, Day Care, Preschool
/