Shopping Basket
Your Basket is Empty
There was an error with PayPal
Click here to try again
Thank you for your business!
You should receive an order confirmation from Paypal shortly.
Exit Shopping Basket
Tara's Toyland Home Daycare
Where Learning is Fun and Friendships Flourish
originally written in December 2012

Recently on a forum a mother asked how to improve her child's fine motor skills. All sorts of good (and a few not so good) suggestions were given. The mother was saying the child could do everything that we suggested. This didn't seem right. From what she reported as the teacher's comments I thought perhaps the mom had blinders on. I offered to evaluate the child to see where he really was skill wise and give the mom some sense of what to do. *note to self, stop being so spontaneously generous*
Last night I had the child over to my house. He and I spent about an hour going over what he knew. I started with the test for fine motor since that is what the teacher said he needed to work on. I like using the LAP-3 test. It's great at telling you exactly what age, to the month, a child should be able to do something. For instance by 24 months they should be able to put one inch blocks into a jar with a 1 1/2 inch opening. Standardized. FACT, not opinion.
In talking with the mother I found out that this child missed kindergarten cut off date by a few weeks. The brick and mortar chain preschool he went to said that he was "way behind" and should not go to kindergarten next year but rather have another year of preschool. (which would mean in the first month of his kindergarten year he would turn seven!) Then I found out the worse part of the story. Last year, the boy who had just turned FOUR was in the two year old room. This is TWO years below his age level. Due to his birthdate he should have been in the older three year old room. I explained to the mom how horrible this was, If you took a two year old and put them in the infant room would you expect them to be taught age appropriate things? Would you expect that two year old to start drinking out of a normal cup when he was the only one in the room not on a bottle? That is what that school did to this kid. Because I do home daycare and have multiple ages every day I separate my daycare room so that there is a big kid area where the older kids can do age appropriate things without worry. There's nothing worse then building a nice big block tower only to have a two year old that doesn't understand come over and knock it down. But in a room of only two year olds you would not have the protection of a safe building zone. So how could you learn to build towers from blocks like a four year old should?
It gets worse. They had a conference and told the mom that the child was basically dumb. Oh, they didn't use those words but they may as well have. She was told he needed INTENSIVE help. I expected this child to not even be able to hold the pencil the right way from what I had already read honestly. Before she arrived at my house I was worried that I was going to have to break it to the mom that her child was not the sharpest tack in the box.
I started on fine motor. After a bit I had to tell the mom to go to the other room, she didn't understand there was a reason I was explaining what to do the way I was. He soared through the skills. Soon we were at 36 months and he was not blinking an eye at what I asked him to do. In no time we were at 48 months. Yes he is a young five which would put him at just over 60 months, but he has another year before kindergarten so schooling wise he is at about 51 months as the target. I told his mom he was not behind long before I stopped the testing at 65 months. This kid was not behind at all in fine motor.
Maybe the teacher didn't identify the skill set properly. So I told the mom I would go over some other things in the test to make sure he wasn't behind in any other area. In every test he was at least 50 months old skill set, and in all but three things he was above 60 month skill set.
He was behind in writing his name. CHRONICLE AGE wise. School age wise he was exactly on target for this time in the school year. His only skill that he was behind at all was writing letters. I am sure that is because he was in the wrong class setting last year. The other skill he needed to work on was putting on his shirt and socks. This obviously is not a skill that kindergarten teachers care about. He can zip his coat even. The mom left here with concrete suggestions to improve those skills - 1.) give the kid 20 minutes before bedtime, hand him his clothes and tell him to put them on, he'll figure it out, 2) buy the Kumon handwriting books for upper and lower case, no other brand approaches the METHODOLOGY of handwriting like they do, and do a few pages a night, 3) buy Leap Frog Letter Factory DVD and have him watch it 3 times a night for 2 weeks straight to learn all letter sounds and lastly 4) practice writing his name one time each night with the laminated sheet I sent home. (see method below)
That is all this boy needs. The teacher he had now, and it turns out the director also, did not use an accurate test to decide where this boy was. Maybe the kid didn't have his glasses yet, or was sick on the day of the testing, perhaps the day of testing that they did he was being difficult, or shy. Maybe the school isn't to blame for the test, I will admit that. But they should have seen once he was there for any length of time that he was in the wrong class and moved him back to the proper age group. If the test failed the child the teachers should have stepped up. The teachers failed him too. I was mad that this school was hurting children in such a way. I was sad that this bright, awesome little boy was almost subjected to another year of people thinking he was dumb.
Last night the test showed his skill levels. Not Miss Nora, not my opinion, not what I had seen from knowing other kids in the 4K age level. A test that any teacher in any state can use and we could compare kids objectively was given and that test showed that this boy would have done just fine in kindergarten THIS year if he had gone.
My final recommendation to the mom was to find him a new school cause the one he has now sucks.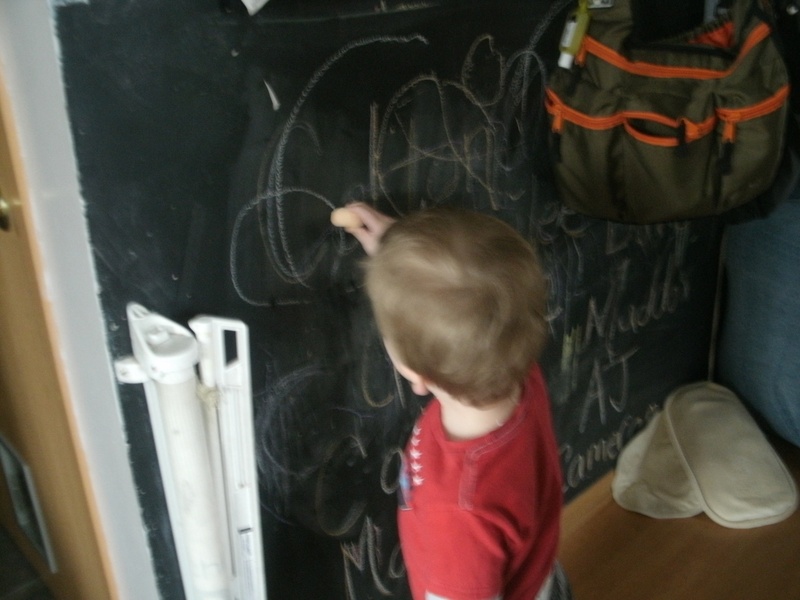 Categories: Philosophies, Early Intervention, Kindergarten Readiness
/