Shopping Basket
Your Basket is Empty
There was an error with PayPal
Click here to try again
Thank you for your business!
You should receive an order confirmation from Paypal shortly.
Exit Shopping Basket
Tara's Toyland Home Daycare
Where Learning is Fun and Friendships Flourish
December 1, 2011 originally published

This week has been a GREAT week with the daycare kids. On Wednesday I listened to the 16 month old have deep belly laughs as the 4 year olds danced for him. He tried to imitate their moves and soon we were all just laughing. The day was a perfect mix of group and individual activity. The kids improved their fine motor skills and creativity with an art project. It was too cold to go outside but we worked up a sweat using the parachute. We read stories together. Some kids built a huge wooden block castle while others played with the soft barn toy. There were the normal arguments, and a few bumps and falls, but the day sailed along. Everyone gobbled up lunch, which contained a perfect combination of grain, fruits, veggies, milk and protein. Then after a smooth transition of potty and books the kids were soon tucked in bed for nap time. And in no time at all all seven of them were in dream land.
It's days and weeks like this that make me happy in my career choice. There are the total opposite kinds of weeks sometimes. Kids can have their off times, and in this job it sometimes happens that every kid (and myself) have a crabby day and nothing goes right. But then there are days like today where we match lids to boxes then sort them into "cubes" and "cylinders" before we count and compare which group has the most. These days should be caught on film and documented, then wrapped in a bow so that when those crabby days happen we can pop in a DVD of a good day and get back on track.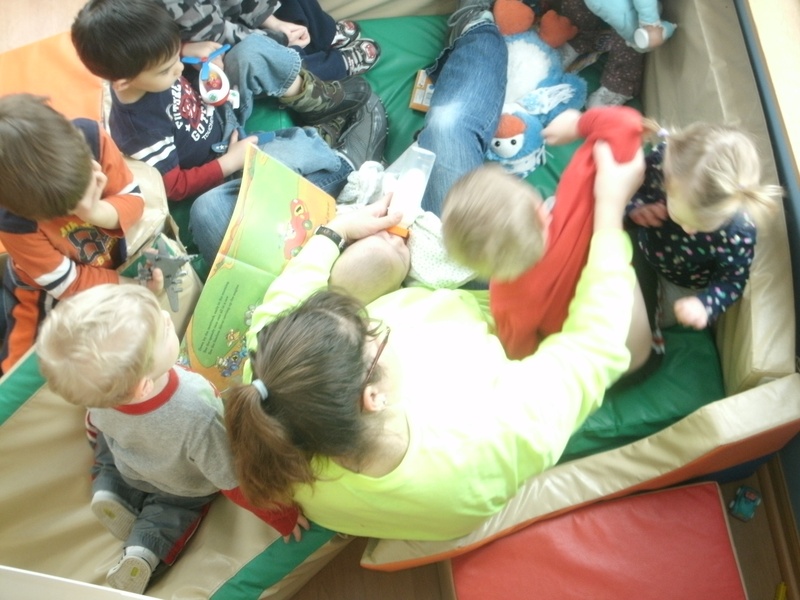 Categories: Day Care, Cute Antidotes, Preschool
/