Shopping Basket
Your Basket is Empty
There was an error with PayPal
Click here to try again
Thank you for your business!
You should receive an order confirmation from Paypal shortly.
Exit Shopping Basket
Tara's Toyland Home Daycare
Where Learning is Fun and Friendships Flourish
We had a super time learning about the things inside of our body like blood, muscles, bones, tendons and organs.  There were lots of science experiments during this unit.  
Here are two kids exploring blood, well, not real blood, but a model of blood.  The red water beads represent the red blood cells that carry oxygen to our body parts.  The white ping pong balls represent the white blood cells that attack germs.  The pieces of red craft foam are the platelets in our blood - they help form scabs and clots.  Last the red liquid is like the plasma which is what helps our blood slip and slide through our body.  I explained that this container would be like one drop of blood enlarged a whole bunch.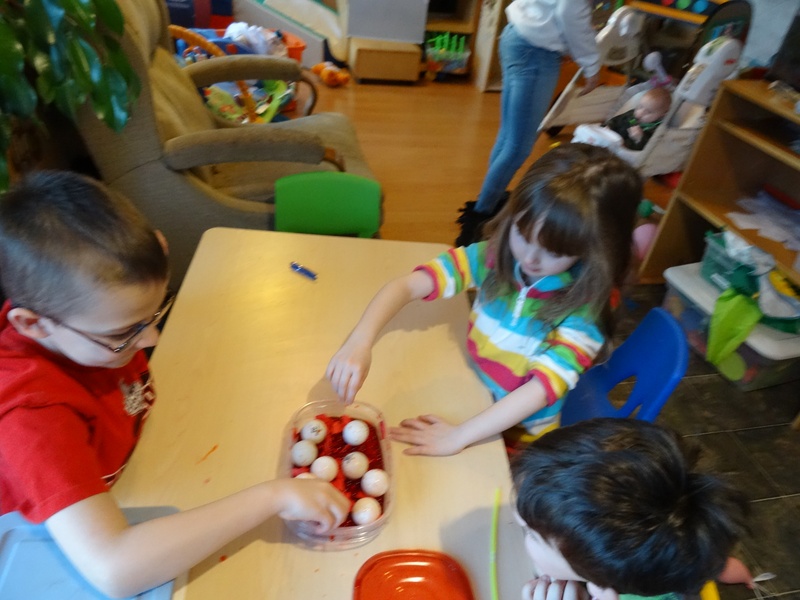 To learn about how digestion happens we used a peanut butter sandwich.  First we cut it with scissors, this like your teeth cutting into the food to chop it up in little bits.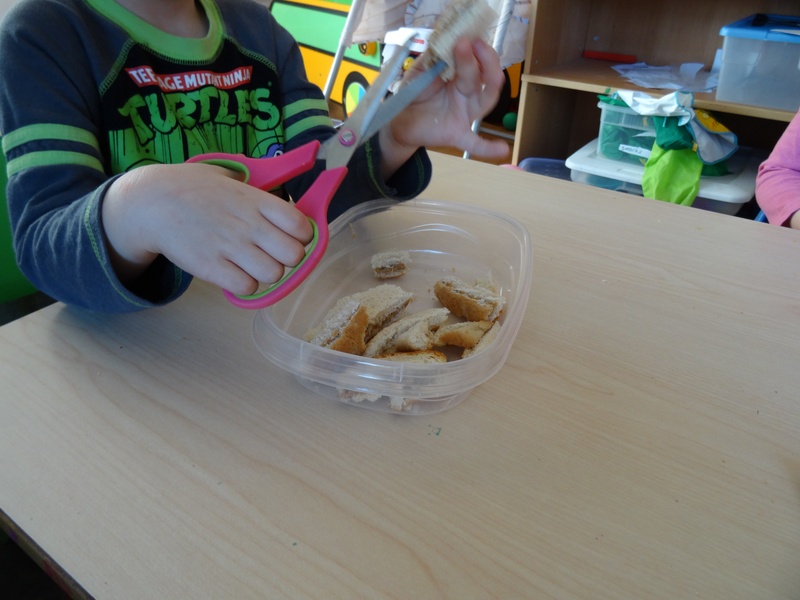 After it was cut up we added some milk, because we have milk with our sandwich, and water to be our spit.  The fancy word for spit is saliva.  Then we used a masher to mash up the whole thing like our molars would do.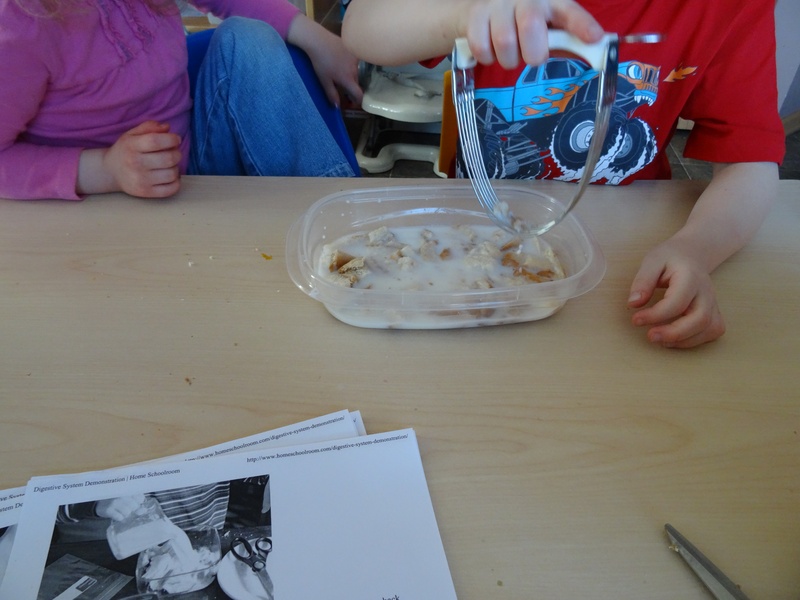 When it was all mashed up it was poured into a baggie, just like going down our esphogus into our stomach.  Then we added a can of soda pop to show how the stomach acids work on the contents of our stomach.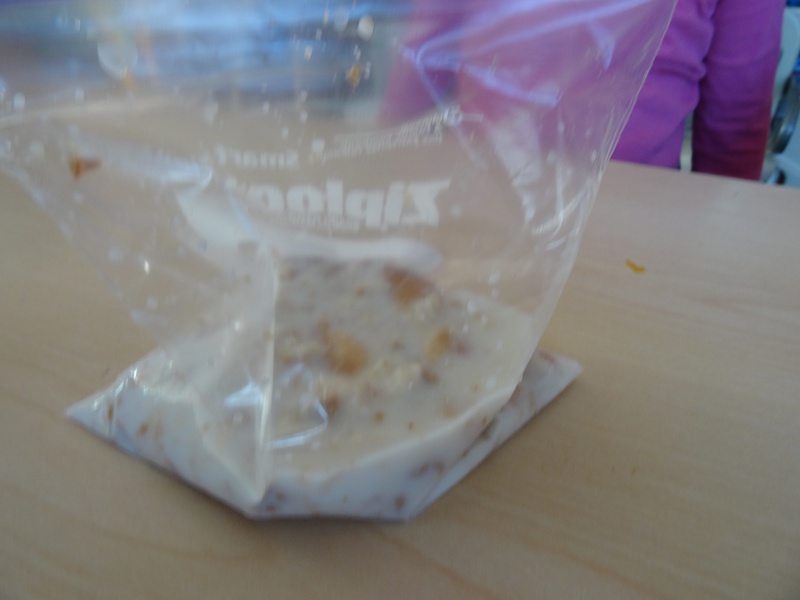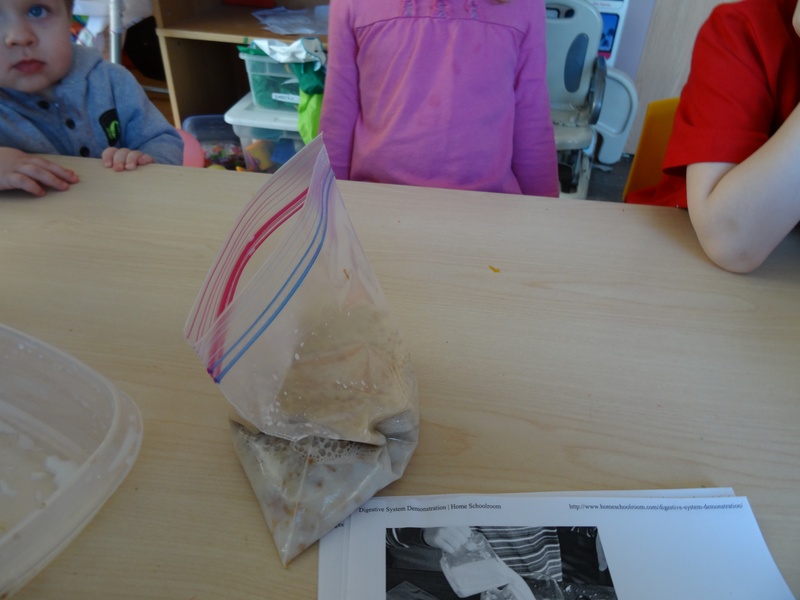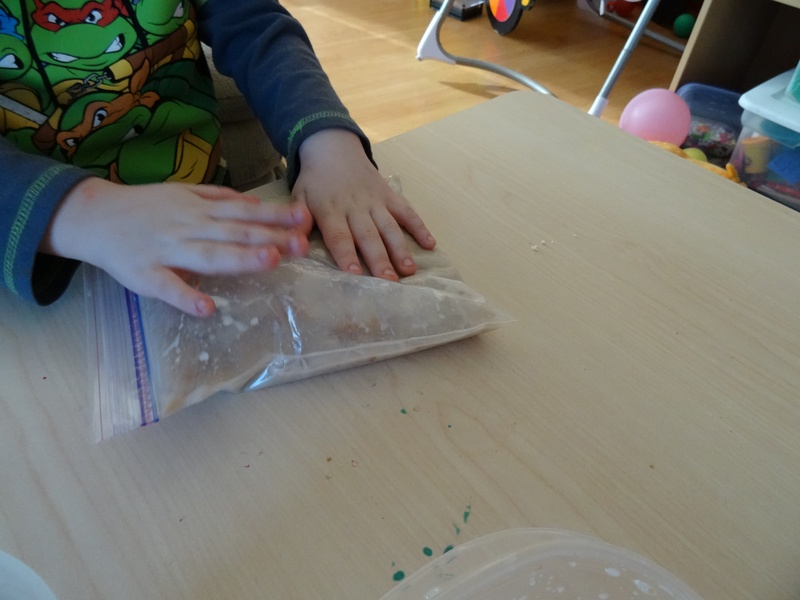 The last step is our intestines - the liquid coming out the sides is the nutrients our body uses, the rest that is in the stocking is the waste parts - they come out when we use the bathroom.  This was such a wonderful way to learn about how the food travels through our body - the kids really enjoyed all the unit, and unfortunately I forgot to take pictures on some days!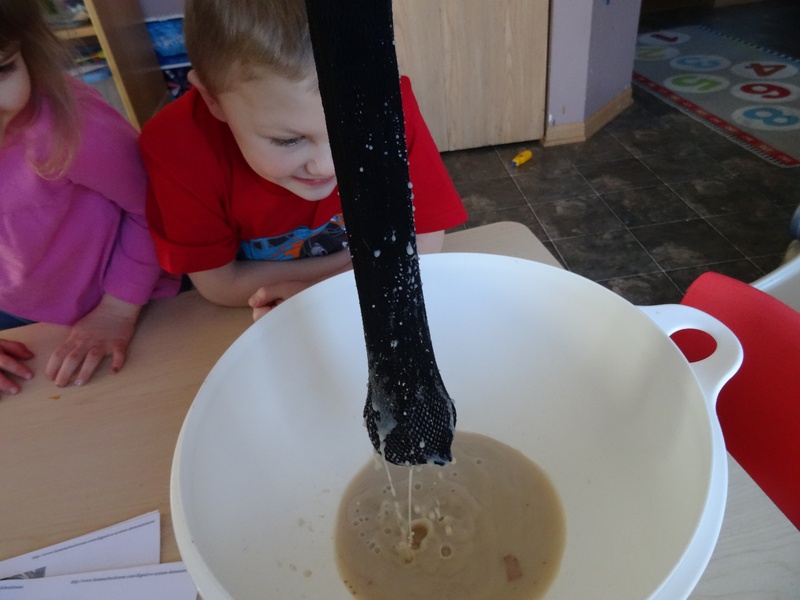 Categories: Preschool Ideas, Day Care, Themes!
/