Shopping Basket
Your Basket is Empty
There was an error with PayPal
Click here to try again
Thank you for your business!
You should receive an order confirmation from Paypal shortly.
Exit Shopping Basket
Tara's Toyland Home Daycare
Where Learning is Fun and Friendships Flourish
*We started today by watching a Kid's Songs video about the circus. While we watched we listed what we saw, heard and what we would have smelled, touched and tasted.
We also learned that unicycle means one wheeled because uni means one. We made our own unicyclists.
Then we popped popcorn and talked about why it popped (it has a tiny drop of water in it and the heat made the water expand then burst). We sand a fun popcorn song that had us jumping and exploding. Lastly, we did an experiment to see if you could add a cup of popcorn to a full cup of milk or water and if bread worked the same way. This was to teach us about how there is space between the molecules of water, that popcorn dissolves in liquid and that when you combine two substances the resulting volume is not the same as both original volumes combined. First we predicted what would happen and despite all the online things saying that the milk wouldn't overflow, it did. Then we tried it in water and we fit the whole cup plus a handful before it started overflowing. Last we did it with milk and bread and that one overflowed much sooner then the popcorn and milk one did. The pictures of this are all below.
*today we were lions jumping through rings of fire, strongmen picking up heavy weights and tightrope walkers high up above the crowd!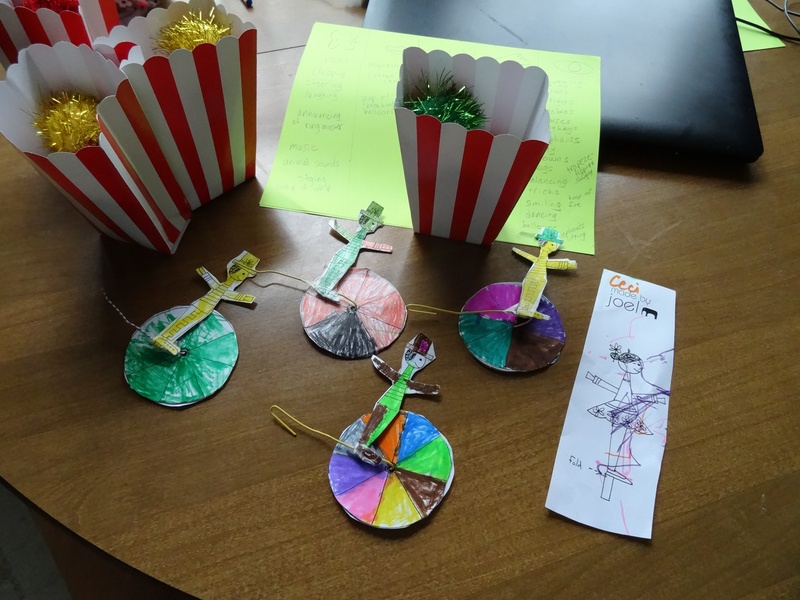 *besides reading the cool circus book with pop up pages,  we talked about things you find in a circus, we made unicycle riders (and talked about uni means one, cycle is wheel, and then we played a popcorn popping game using pom poms to be the popcorn and the popcorn bucket to be the catching apparatus
*a parachute looks like a circus tent, so we played parachute play activities, we also made acrobats that tumbled down a ramp (reinforcing our ramp skills)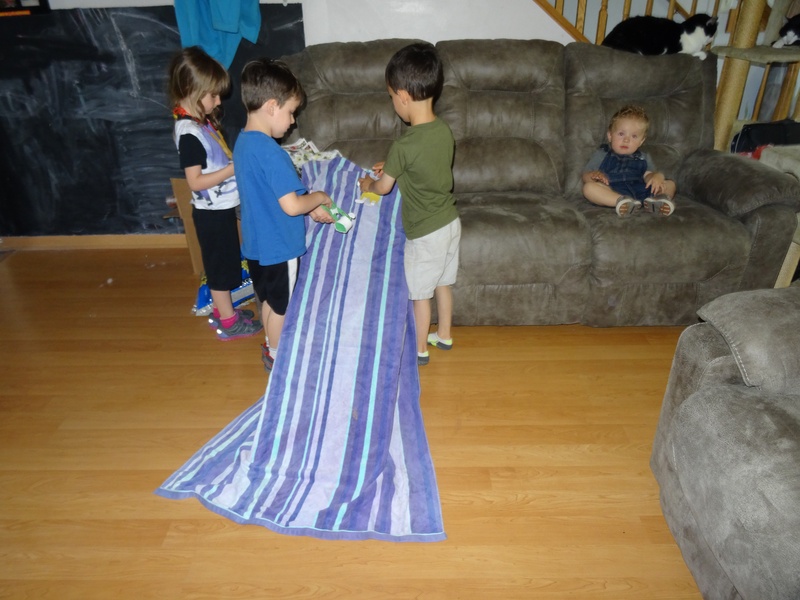 Here are the popcorn science pictures, I didn't take pictures of the popping of the popcorn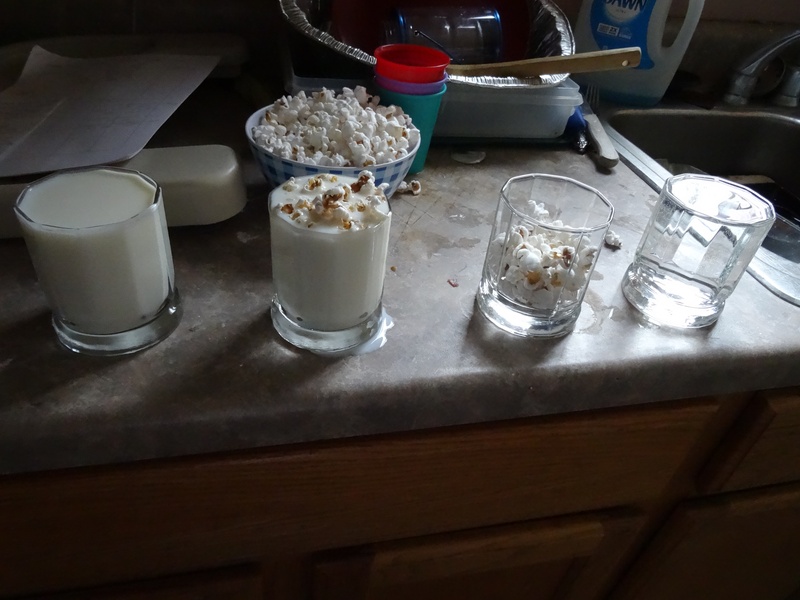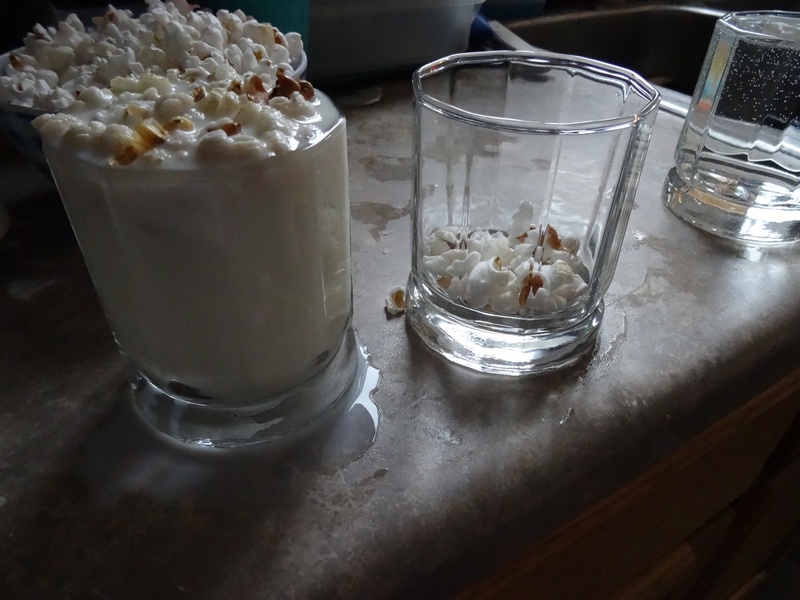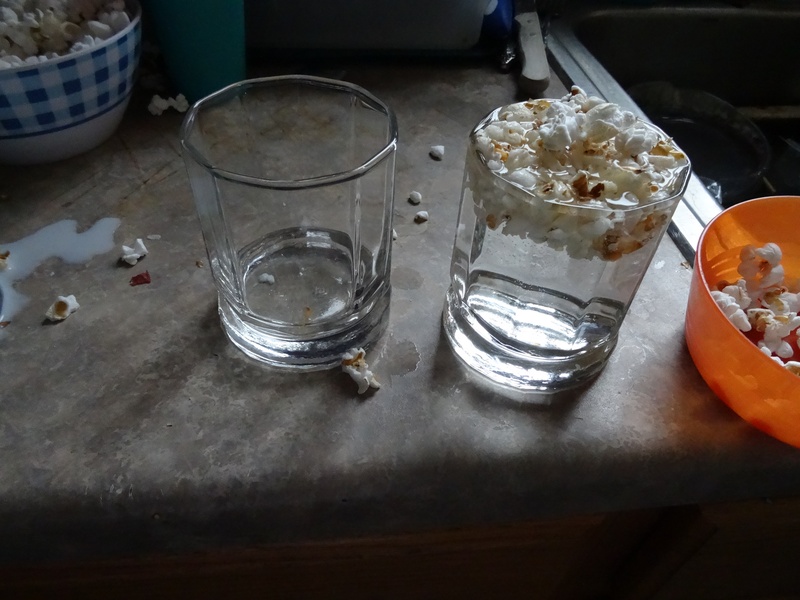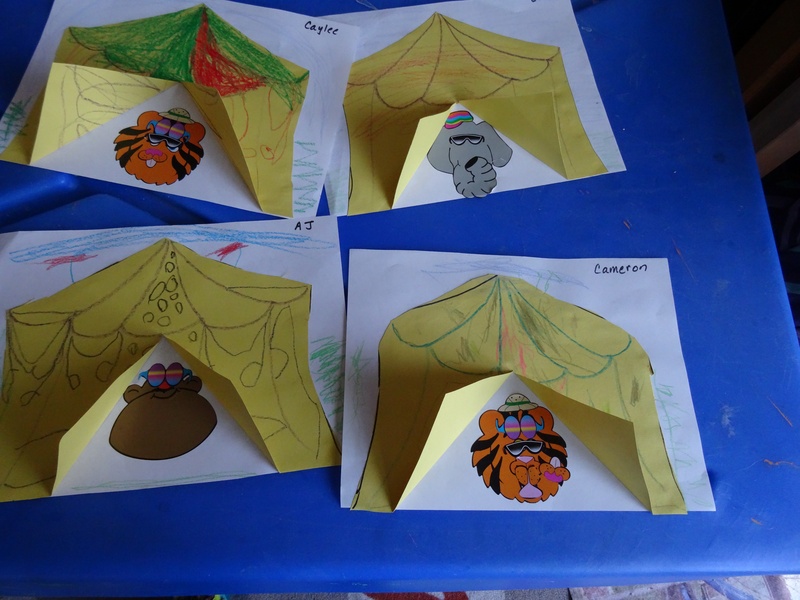 Categories: Preschool Ideas, Day Care, Themes!
/