Shopping Basket
Your Basket is Empty
There was an error with PayPal
Click here to try again
Thank you for your business!
You should receive an order confirmation from Paypal shortly.
Exit Shopping Basket
Tara's Toyland Home Daycare
Where Learning is Fun and Friendships Flourish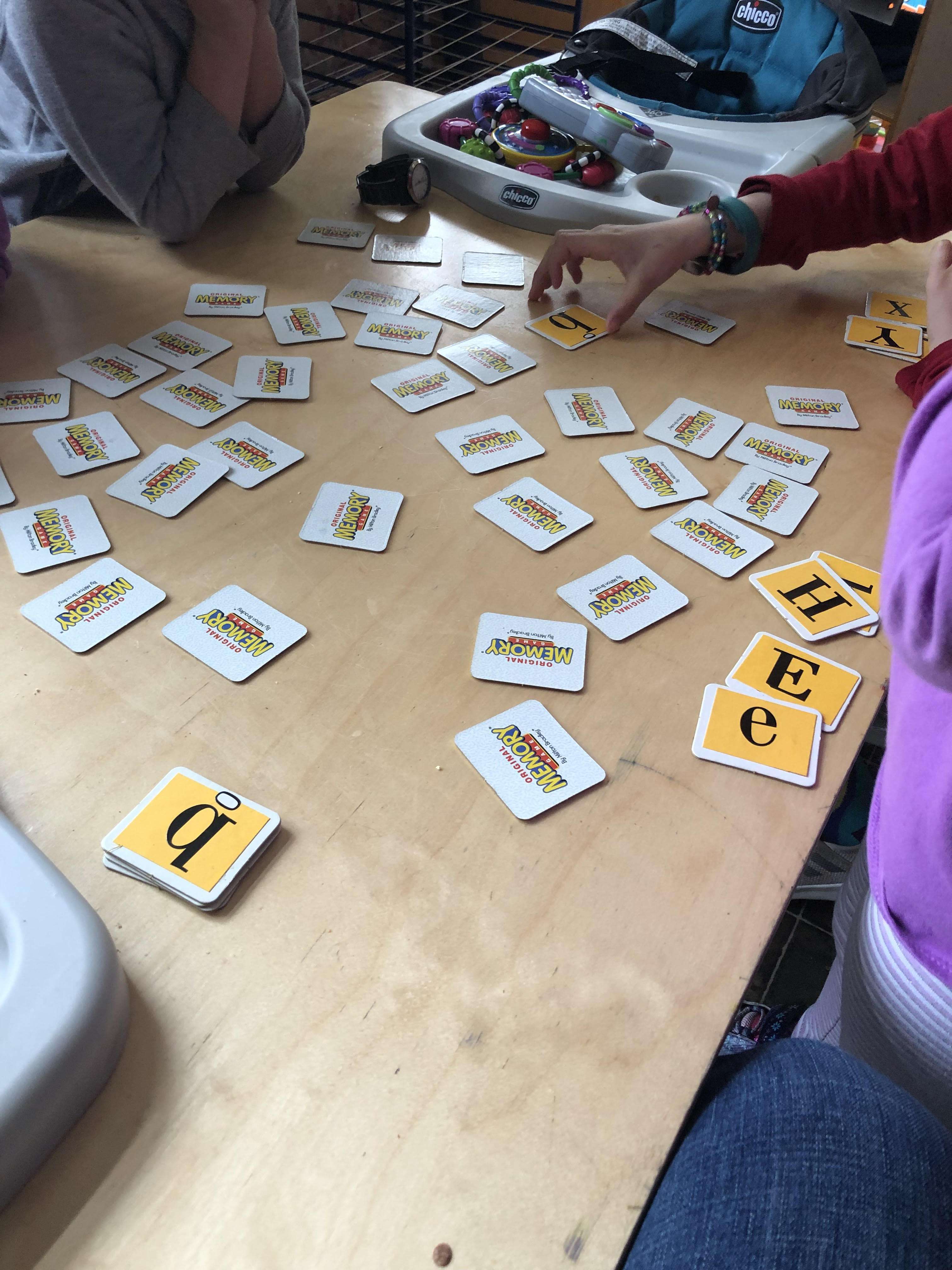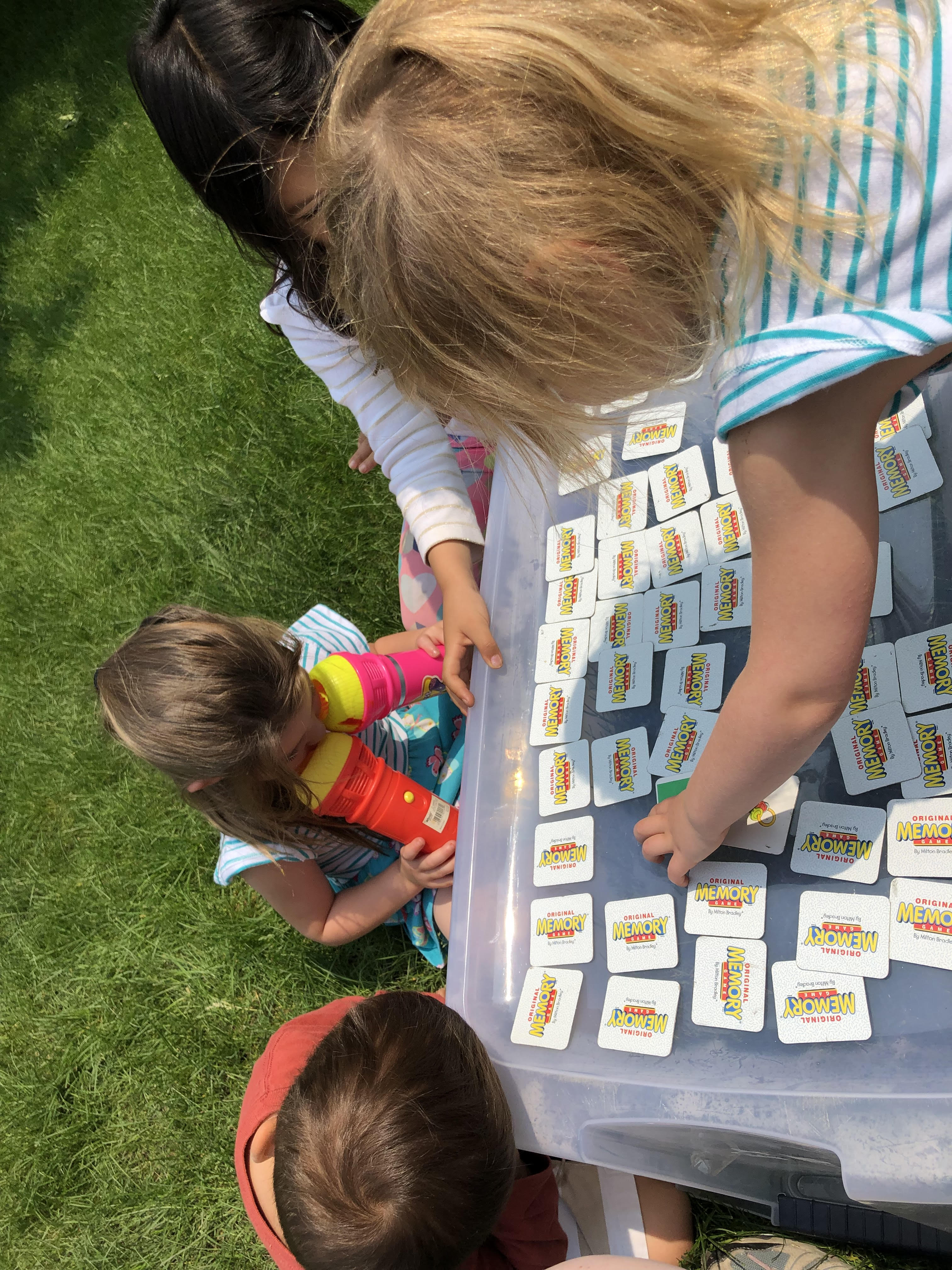 This past spring I had a set of 4 girls that were going off to kindergarten in the next school year.  They did their kindergarten screening test and one parent said that their daughter knew the letter sounds but not the names.  So when she was shown an S she made the s sound instead of saying it was an S.  Obviously she knew the letter by sight and the sound it made but she needed to know the name too.
It just so happened that this girl really loved playing Memory.  But she wanted nothing to do with learning her letter names.  So, I made a memory game that was matching upper case to lower case letters.  Worked like a charm! By the end of that week she knew all her letter names, and so did the newly turned 3 year old and the not yet 3 year old.  Since all the kids caught on so quick I added to the game, I put pictures in the mix so they could match apple to apple, or apple to A or apple to a or A to a.  This twist kept the kids interested.  I searched GoodWill for enough versions of the game so that every child had a copy of ABC Memory to have at home.
Now two of the girls really were way past just letter sounds, they were ready to be blending.  So I made those two girls a set of phonetic word cards and pictures.  There was pen and hen, pig and peg and leg - all were very similar and tricky but they also were experts in no time.  It was really great to see the fun the kdis had with this.  BUT I must admit by the 50th game of Memory in a week, I was kinda over the whole thing!  
Categories: Preschool Ideas, Day Care, Kindergarten Readiness
/