Shopping Basket
Your Basket is Empty
There was an error with PayPal
Click here to try again
Thank you for your business!
You should receive an order confirmation from Paypal shortly.
Exit Shopping Basket
Tara's Toyland Home Daycare
Where Learning is Fun and Friendships Flourish
During our Nursery Rhyme unit we did the rhyme Jack be Nimble.  First we jumped over candle sticks changing the rhyme to match the name of the jumper.  Then we changed it from candle stick (which rhymes with quick) to different objects and came up with rhymes for those new things.  For instnace "Miss Nora be nimble, Miss Nora be fair, Miss Nora jump over the daycare chair"  This was SUPER tricky so we had to figure out our rhymes first.  Rhyming is a prereading skill and essential for success in finding word patterns.  Next we had a lesson on fire.  We talked about fire safety by doing science experiments with actual fire.  What does a fire need to burn?  How hot is a fire?  What puts out a fire? What burns in a fire? We explored all of these questions and then ended the lesson with roasting marshmallows over an open fire (the fire on the stove).  The children all concluded that fire shouldn't be played with as it can burn wood and paper and houses are made of wood and paper.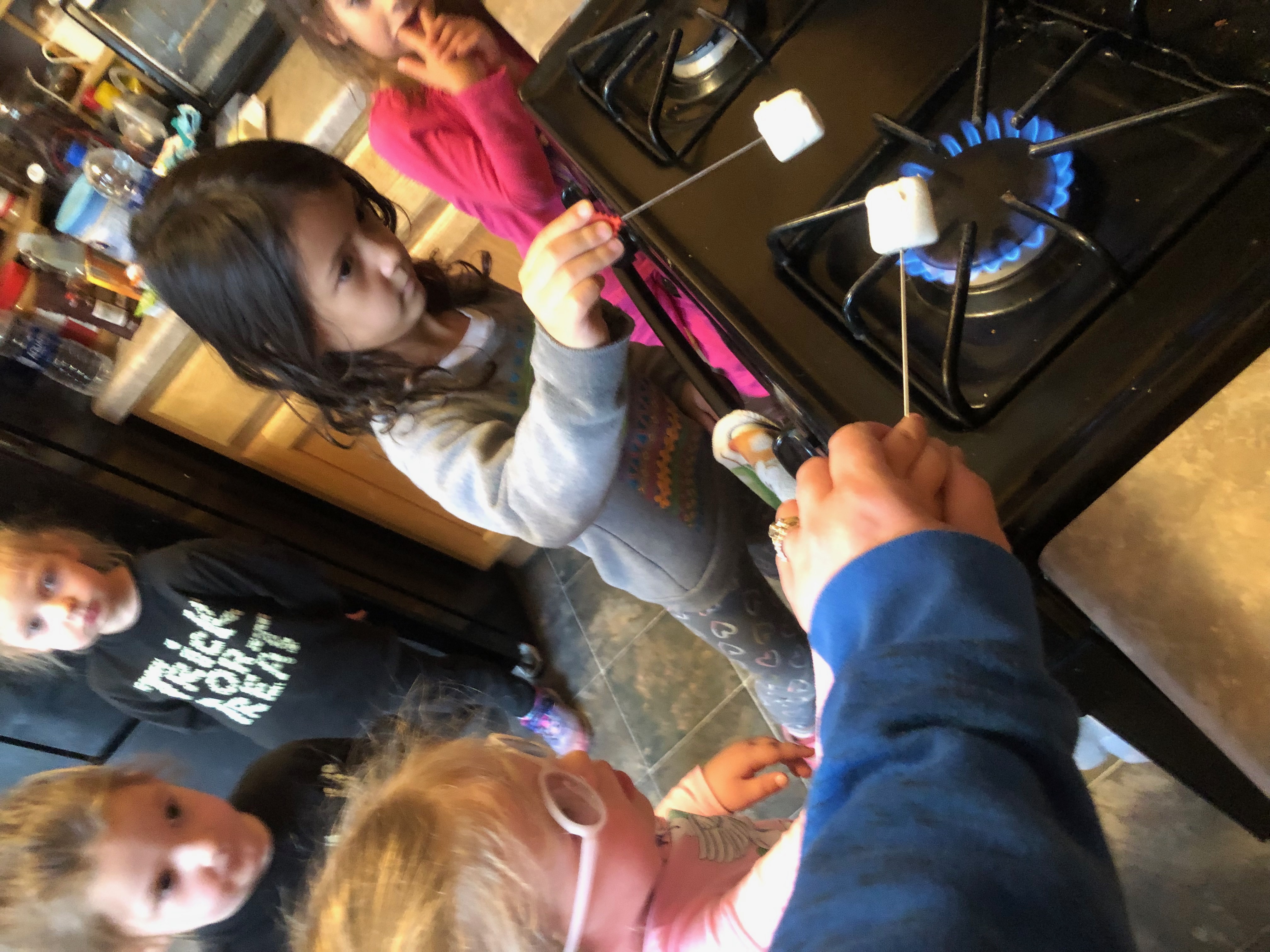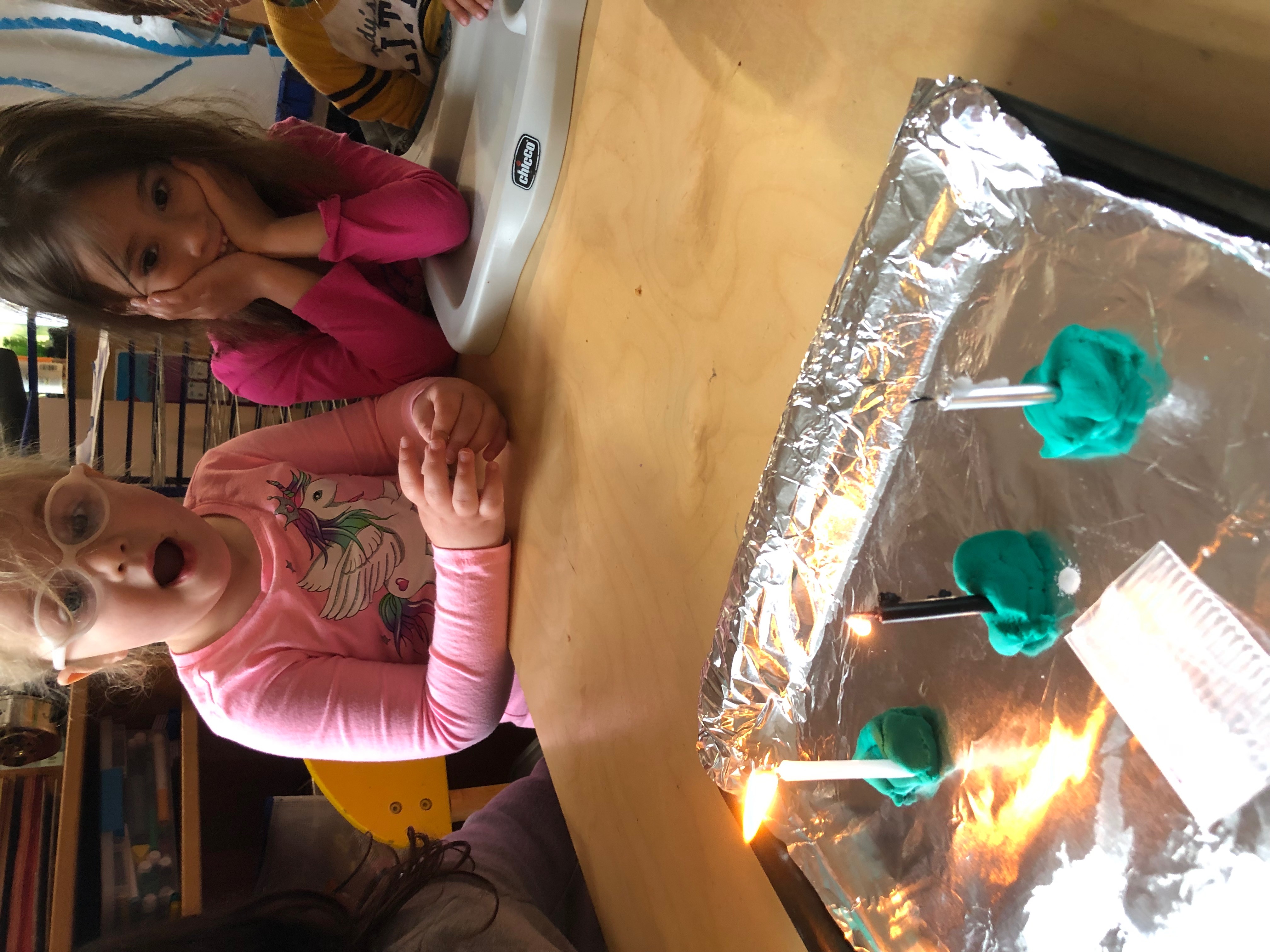 Categories: Themes!, Preschool Ideas, Preschool
/